Ecoflix making a difference
to Wildlife and Conservation
Projects
Ecoflix is so much more than rich enlightening and informative content. We hope to lead by example as we do our best to make a difference across multiple wildlife and conservation projects.
To date, with the assistance of our members, the Ecoflix Foundation has supported and donated to many conservation projects and initiatives.
We focus on three areas:
Animal Welfare and Safeguarding;
Habitat Preservation, and;
Habitat Restoration.
Learn more about the efforts we have supported below.
Conserv Congo is a non-profit organisation and conservation project, based in the Democratic Republic of Congo. With its head office in Kinshasa, there are also two satellite logistics offices near the parks it serves. The mission is to preserve and protect the Congolese biodiversity while sharing its existence with the rest of the world.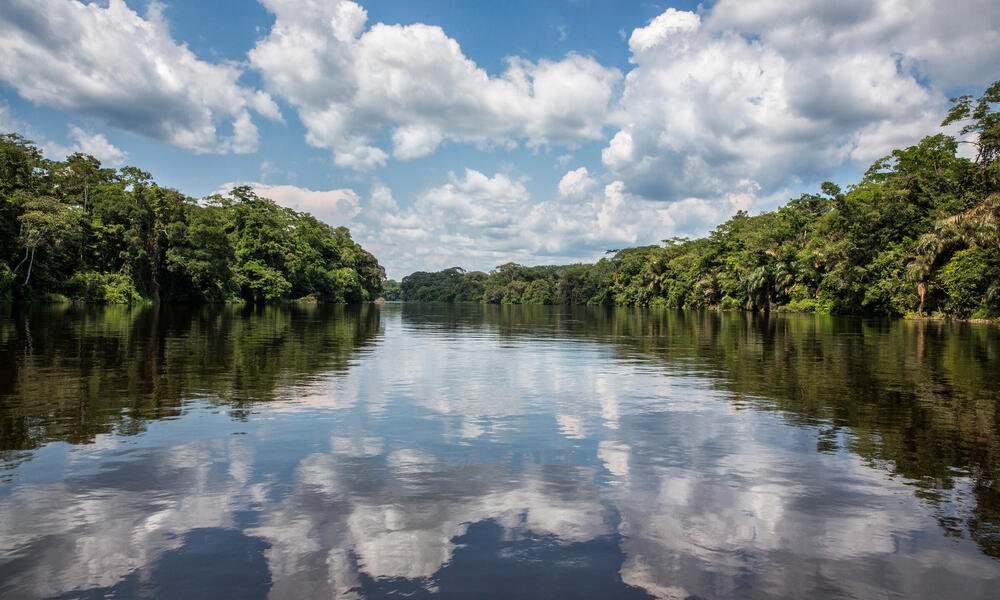 Elephant Nature Park is a unique conservation project set in Chiang Mai province, Northern Thailand. Established in the 1990s their aim has always been to provide a sanctuary and rescue centre for elephants. The park is located some 60km from the city, and has provided a sanctuary for dozens of distressed elephants from all over Thailand.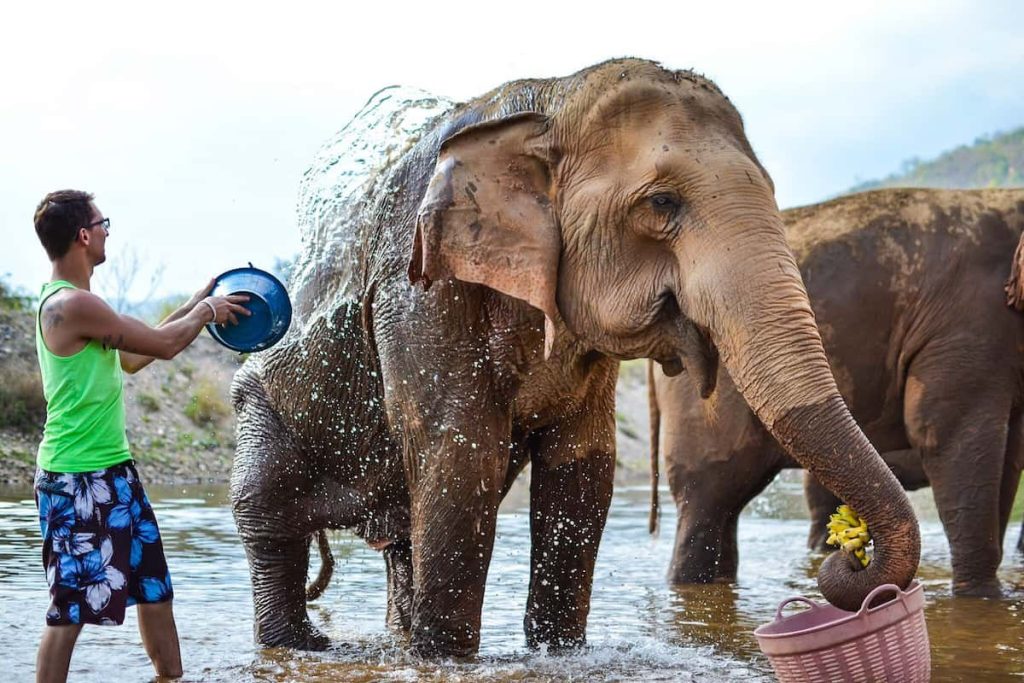 Cambodia Wildlife Sanctuary
Cambodia Wildlife Sanctuary is a jungle conservation project, created to protect native animals and habitat in Cambodia's Kulen Promtep Wildlife Sanctuary.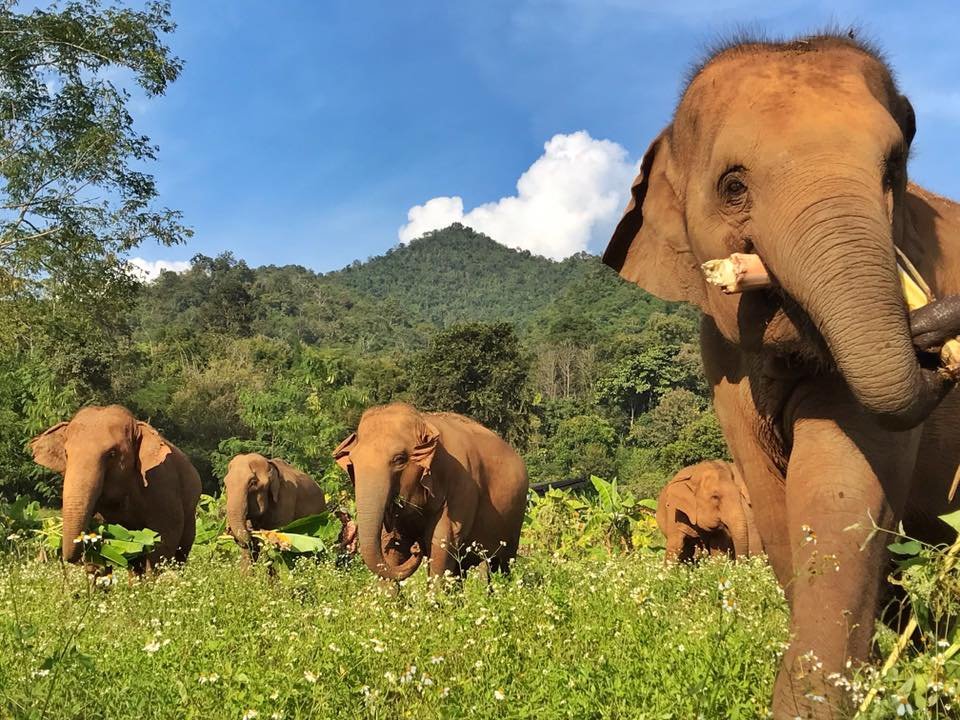 The mission of the Whale Sanctuary Project is to establish a gold-standard coastal sanctuary where cetaceans (porpoises, dolphins and whales) can live in an environment that maximizes well-being and autonomy and is as close as possible to their natural habitat.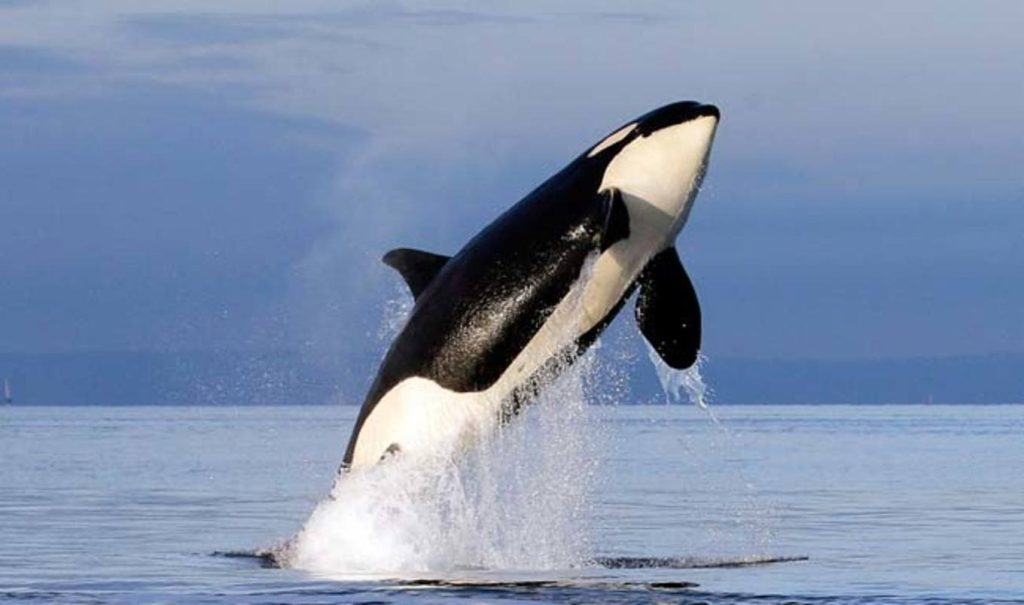 Created in the memory of Maya, the Libearty Sanctuary conservation project is now the home of 100 brown bears, rescued from miserable living conditions, being abused in captivity.
Recognized by many specialists as the most ethical sanctuary in the world, its territory lays on 69 hectares of coniferous forests located near Brașov, Romania.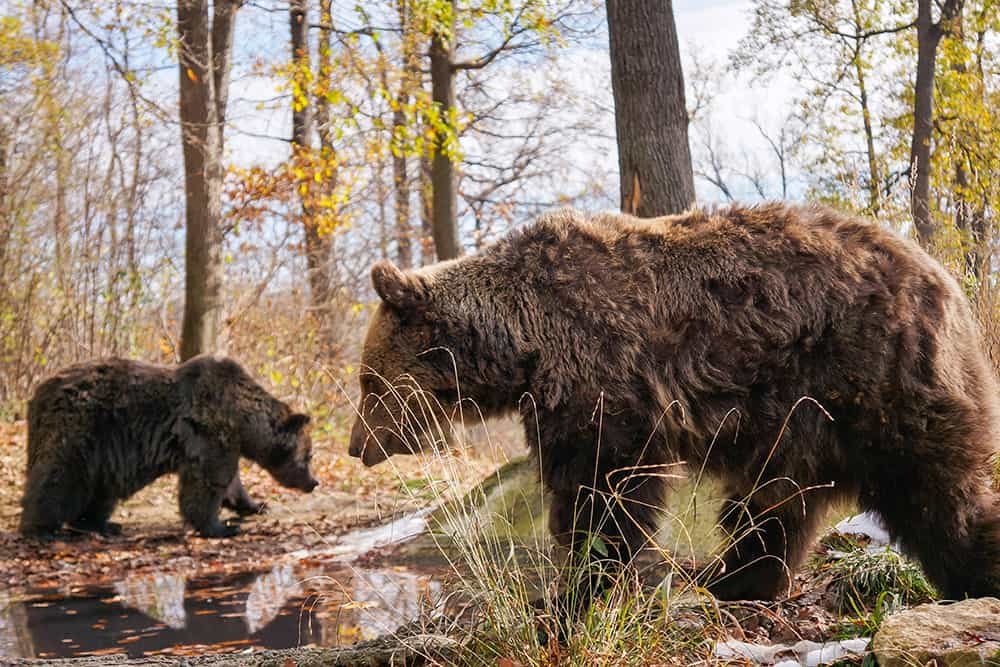 Mercy For Animals is highly recognized as one of the world's most effective charities working to end the exploitation of animals for food. Mercy For Animals' mission is to construct a compassionate food system that is not just kind to animals but essential for the future of our planet and all who share it.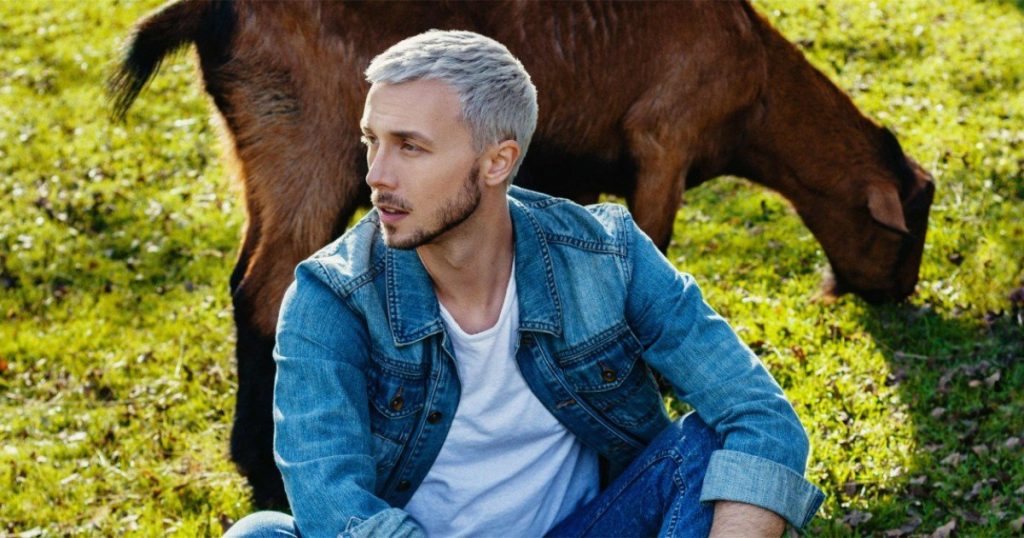 Wolf Connection is a unique educational sanctuary and wilderness retreat center that brings people together through a direct relationship with rescued wolves for the purpose of empowering the next generation to become authentic leaders and stewards of the earth.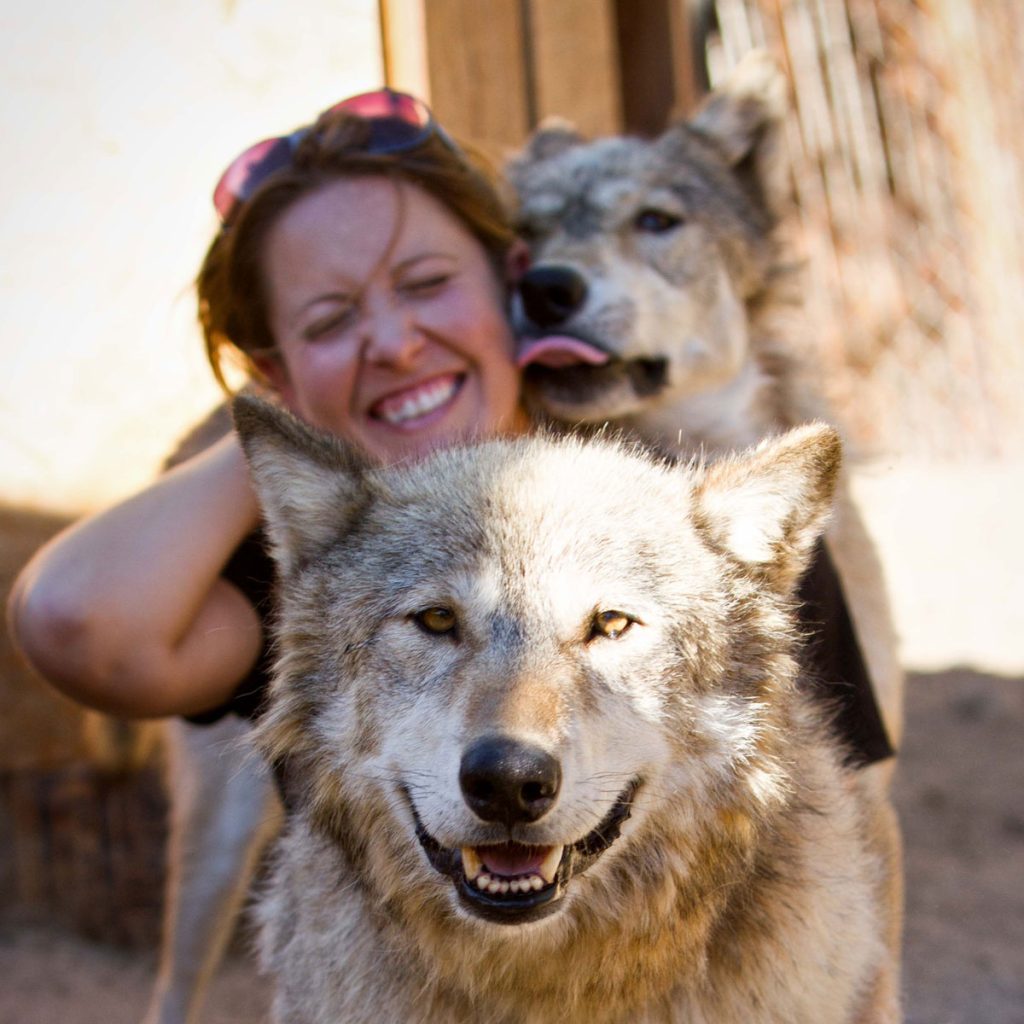 Association of Wild Big Cats Research and Conservation
This 3-year conservation project is located in five protected areas across Primorsky krai and south of Khabarovsky krai that is home to endangered Amur tigers and Amur leopards. The goal of the project is to stabilize Amur tiger and leopard populations through anti-poaching and environmental education activities.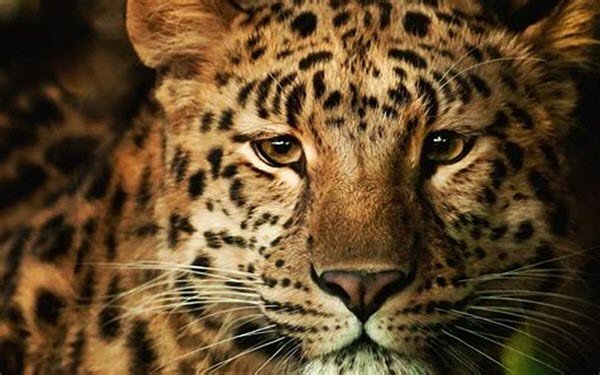 International Fund
for Animal
Welfare - IFAW
IFAW (International Fund for Animal Welfare) is a global non-profit helping animals and people thrive together. They are experts and everyday people, working across seas, oceans, and in more than 40 countries around the world. They rescue, rehabilitate and release animals, and restore and protect their natural habitats.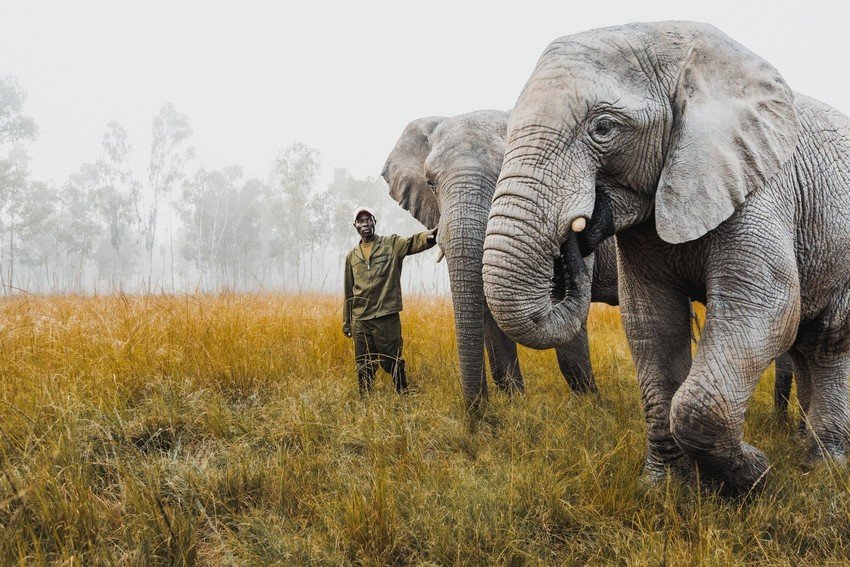 Orangutan Foundation International
Founded in 1990, Orangutan Foundation is the foremost orangutan conservation organisation working actively across the entire range of the orangutan species. Their mission is to save orangutans by protecting their tropical forest habitat, working with local communities and promoting research and education.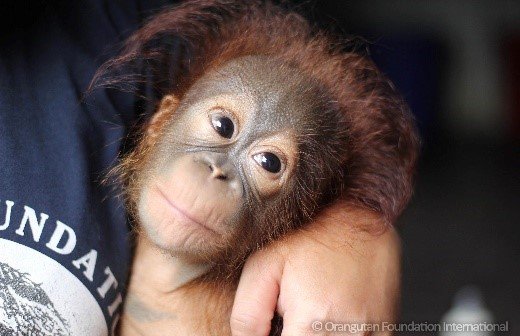 The Elephant Voices mission is to advance the study of elephant cognition, communication and social behavior, and to promote the scientifically sound and ethical management and care of elephants. They accomplish these through research, conservation, advocacy and the sharing of knowledge.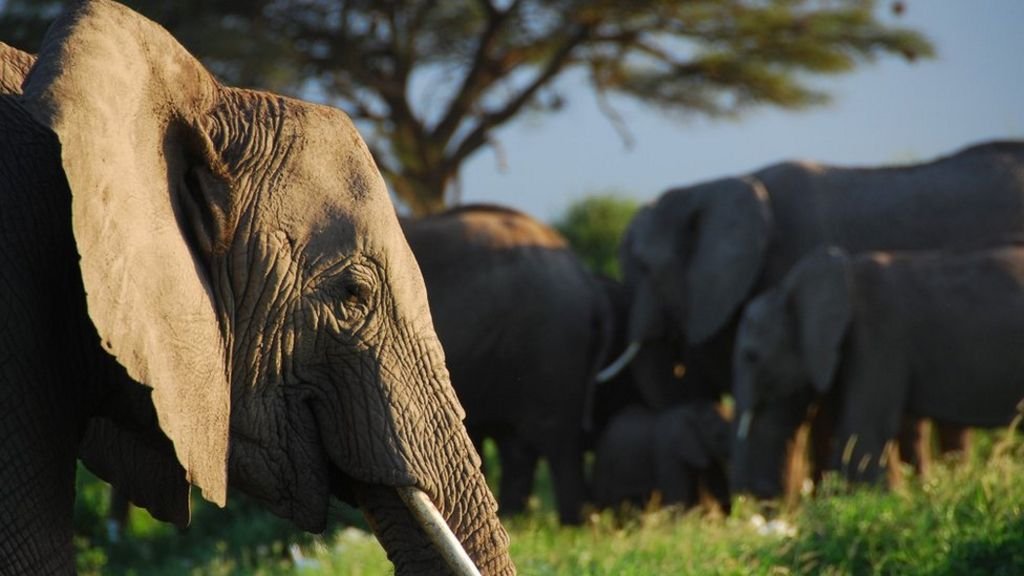 Gibbon
Conservation
Society
The Gibbon Conservation Society aim to conserve endangered gibbons and other primates in Malaysia, through their conservation project the Gibbon Rehabilitation Project (GReP). At GReP they rescue and rehabilitate gibbons who have been victims of the illegal wildlife pet trade.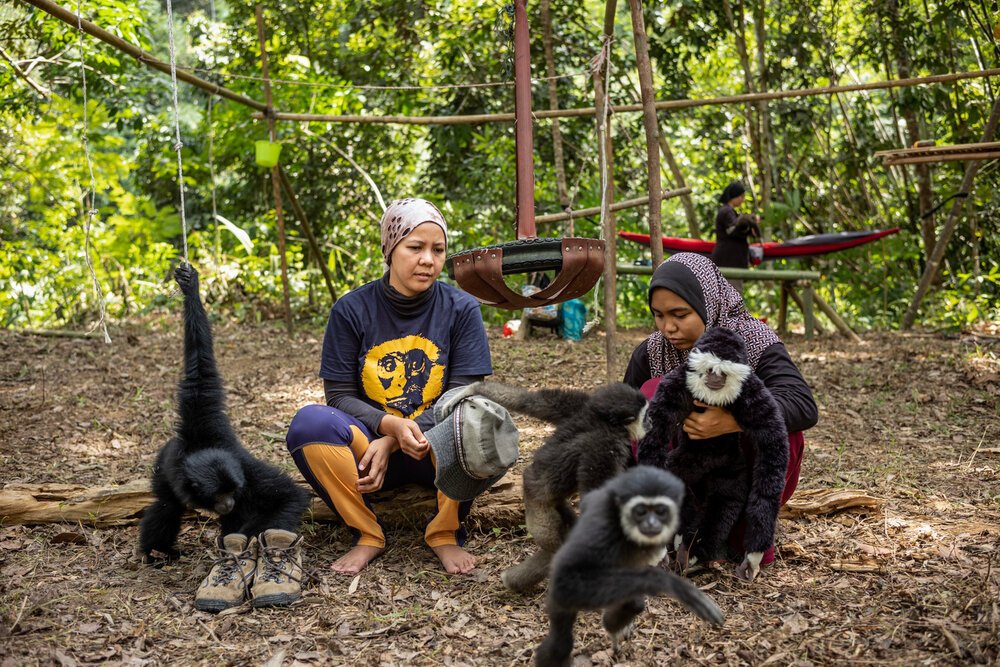 Wildlife SOS was established to make lasting change to protect and conserve India's natural heritage, forest and biodiversity. They actively work towards protecting Indian wildlife, conserving habitat, studying biodiversity, conducting research and creating alternative and sustainable livelihoods for erstwhile communities that depend on wildlife for sustenance.